About the accelerator
Partnering to improve the lives of patients
The program is powered by the world's leading healthcare company Roche, EIT Health, a European platform for healthcare innovations and run by an Estonian-based innovation advisory CIVITTA. This partnership combines the industry expertise, public sector engagement and access to top startups with the goal to improve the lives of patients.
Bringing ground-breaking innovations in healthcare to the market faster
We believe that active partnerships with dynamically growing digital health startups and ecosystem stakeholders is much needed to advance the delivery of innovations that have the potential to make a real difference in healthcare.
Supercharging healthcare startups
We have a strong combined track record of working with over 1,000 startups who have raised more than 1 billion EUR in investments (only from Civitta's portfolio). HealthCare Lab gathers innovation professionals and a global network of mentors to help healthcare startups validate, grow and pilot their solutions with industry leaders.
International Focus
HealthCare Lab has been supporting startups and healthcare innovations since 2020. The program currently covers 16 countries in CEE and Southern Europe through the operations of Roche and EIT Health.
Slovakia
Czech Republic
Poland
Slovenia
Hungary
Greece
Italy
Portugal
Romania
Croatia
Bulgaria
Serbia
Turkey
Lithuania
Latvia
Estonia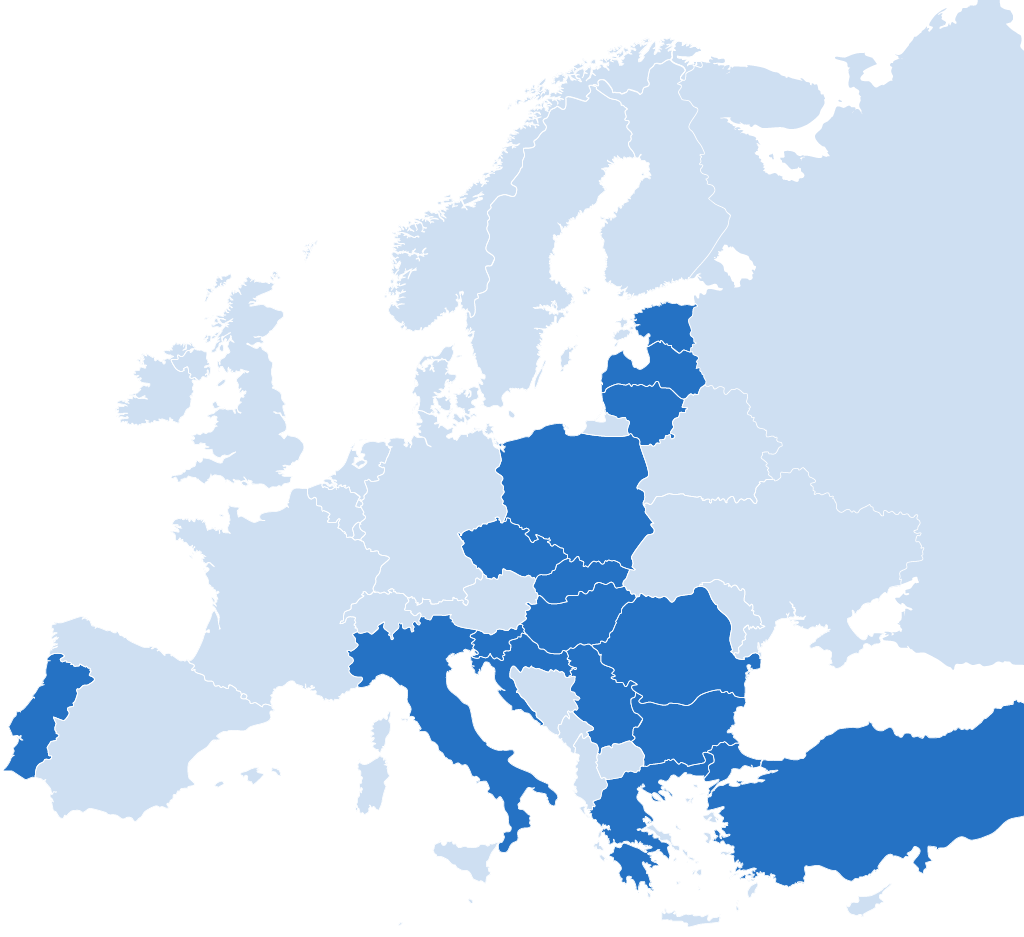 Facts & Figures
HealthCare Lab is growing every year in terms of partners involved, geographical outreach and startups participating.
50+
Partners & Expert Mentors
Sign up for our Newsletter